Ultra Pure MCT Oil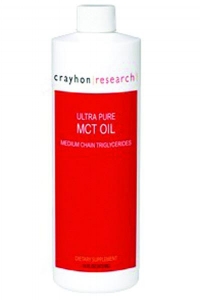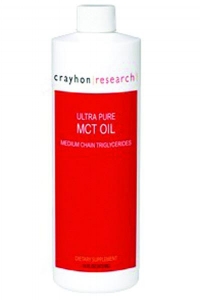 Ultra Pure MCT Oil
High quality medium chain triglycerides oil
Crayhon Research offers this high-quality MCT oil. MCT is an exceptional dietary supplement to help provide support for weight management and fat metabolism.†
MCTs also provide excellent support for healthy energy levels, especially prior to exercise, and are useful for all applications where higher doses of caprylic acid are needed.†
MCTs are highly recommended in smoothies, as they help create a uniquely frothy consistency.
MCT oil can also be cooked with, but it is not recommended to cook at high temperatures such as when frying.

Suggested Use: 1 tablespoon in the morning.
16 fluid oz. (473 mL)
These statements have not been evaluated by the Food and Drug Administration. These products are not intended to diagnose, treat, cure, or prevent any disease.